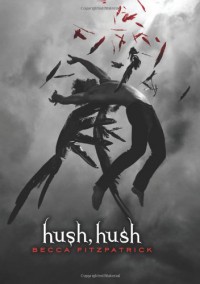 WHY? WHY WOULD SOMEONE WRITE SOMETHING LIKE THIS?
This book sets up a terrible example for teenagers. It promotes that a guy who is rude to you, who is disrespectful to you is 'the one'.
The story is stupid! Patch had his wings torn out for loving a human then why in the world would he get it back by loving another human?
I have never in my life read such a pathetic book, even Twilight was better than this (or maybe not) but its clear that this book was horrible. Its the perfect recipe to attract teenage girls. And to make things worse the entire Hush,Hush saga is being adapted into a movie.OH GOD WHY?
Becca Fitzpatrick along with Ally Condie,Lauren Kate, Maggie Stiefvater, Stephenie Meyer and Alexandra Adornetto should be executed.
This book was a nightmare and I hope to god for the goodness of others no one else writes books like these.